Outstanding Cosmetic Dentistry with Lincoln Dental.
Lincoln Dental serves the Worcester, Shrewsbury, West Boylston, Auburn, Grafton and worcester County areas. We also provide teeth whitening and dental implants.
Cosmetic Dentistry Service Areas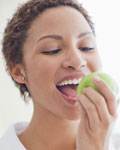 Worcester
Worcester - Cosmetic Dentist: Cosmetic dentist and trusted cosmetic dentistry with Lincoln Dental. Contact Dr. Frank Voci to learn about your options. We also provide teeth whitening and dental implants.
Shrewsbury
Cosmetic Dentist - Shrewsbury: Call us today at (508) 754-5891.  The team at Lincoln Dental is highly trained in veneers, teeth whitening and help with dental insurances.
West Boylston
Cosmetic Dentistry - West Boylston: As a cosmetic dentist Dr. Voci is also skilled in teeth whitening and veneers.  Many patients can now have the beautiful smile they have always wanted.
Auburn
Cosmetic Dentist - Auburn: If you've been putting off dental care for years, now is the time to contact Lincoln Dental.  Call our friendly team at (508) 754-5891 to schedule a consultation.
Grafton
Cosmetic Dentistry - Grafton: Dr. Voci and his staff are committed to helping you understand your cosmetic dentistry options.
---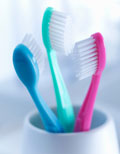 worcester County
worcester County - Cosmetic Dentist: Dental crowns, veneers and teeth whitening are now available with exciting new dental protocols.
More About Cosmetic Dentistry
Cosmetic Dentist - Worcester: If you are searching for a cosmetic dentist in the worcester County area, look no further!  Call Lincoln Dental at (508) 754-5891 for the professional, affordable dental care you deserve.
Meet the Dentist
Dr. Frank Voci and his friendly team are committed to helping your receive the personalized cosmetic dentistry care you need. At Lincoln Dental our staff is trained in the latest techniques.
Dental Care Worcester Massachusetts – Respected cosmetic dentist offers affordable cosmetic dentistry including veneers, teeth whitening and help with dental insurance.
Financial Arrangements
Dental Insurance Worcester MA - Most Carriers Accepted. Dental Insurance Worcester Massachusetts - Call Lincoln Dental at (508) 754-5891 - We can help you with your dental insurance needs.
Worcester
Worcester - Cosmetic Dentist: Our patients tell us that they are very pleased with their dental care from Dr. Frank Voci. Personalized service is our highest priority at Lincoln Dental.
---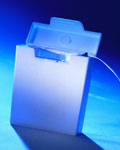 Map and Hours
If you need to find a dentist contact us at (508) 754-5891 for a map, office hours and directions. We're looking forward to helping your learn about your options for affordable cosmetic dentistry.
What We Offer
Cosmetic dentistry in Worcester while you relax with trusted cosmetic dentist Dr. Frank Voci. We offer convenient appointments that are designed to fit your busy lifestyle.
Other Services
Dental implants Worcester can be performed with cosmetic dentistry.  Talk with Dr. Voci about your options for implant dentistry.  Our friendly, caring team of dental professionals is looking forward to meeting you.
Dental cleaning in Worcester is now available with a caring dental hygienist.  You deserve, gentle, thorough personalized dental hygiene care every time.
---
Other Highly-Qualified Internet Dental Alliance Practices Around the Country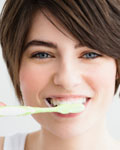 Aliso Viejo, CA
Many families are looking for a trusted Aliso Viejo family dentist who provides dental care for adults and children. Dentist Aliso Viejo - Call Dr. Robert Kluss at (855) 267-1583 to reach the helpful family dentistry staff at Alicia Dental.
Cumberland, GA
Dental patients looking for a calming Cumberland sedation dentist should contact Dr. Christopher Bakke for help overcoming dental fears. Sedation Dentistry Cumberland - Phone Implant & Family Dentistry at (855) 533-2042 for comfortable sedation dentistry you can trust.
Park Cities, TX
Snore No More Texas offers effective Park Cities sleep apnea dentistry solutions for sleep disorders. Stop Snoring Park Cities - Sleep apnea dentist Dr. Douglas Jopling looks forward to helping patient with snoring problems. Call (855) 664-2447 to schedule an appointment.
Orange, CA
For friendly Orange dentures dentistry care, visit Dr. Richard Scott at Richard B. Scott, D.D.S.. False Teeth Orange - Schedule a consultation by calling (844) 300-7125 to talk with the friendly team about false teeth, partial dentures or denture repair.
Prospect, KY
Many dental patients are nervous about visiting the dentist. Prospect minimal sedation dentist, Dr. Jeffrey Kessler, can help them overcome dental fears. Minimal Sedation Dentistry Prospect - Phone Valhalla Dental Care at (844) 308-7238 for comfortable minimal sedation dentistry you can trust.
Canton, OH
Canton implant dentistry at Chapel Hill Dental Care replaces missing teeth and restores missing smiles. Tooth Implant Canton - To arrange a visit withimplant dentist Dr. Joseph G Marcius, call (855) 777-5327 for personalized treatment.
La Jolla, CA
Receive experienced La Jolla periodontic dentistry at LaJolla Periodontics with specialist Dr. Gary Sigafoos. He helps patients with gingivitis and other forms of periodontal disease. For La Jolla Gum Disease - care, Phone (855) 563-7049 today for a trusted periodontist, and schedule a visit.
Hanover Park, IL
Dr. William Wolski is a dedicated Hanover Park dentures dentist who provides help for patients who need false teeth. Dentures Hanover Park - To schedule a dentures dentistry exam, phone (844) 305-2952 the friendly team at Smiles Dental Care.
Leland, NC
Donald S. Bland, D.D.S provides highly-skilled, affordable Leland cosmetic dentistry including porcelain dental veneers, tooth bonding, dental crowns and bridges, teeth whitening and restorative dentistry. Cosmetic Dentistry Leland - As an experienced cosmetic dentist, Dr. Donald Bland is dedicated to offering understanding personalized care to all his patients. Phone (855) 755-0538 today to schedule a consultation.
Lynbrook, NY
For effective solutions to snoring, call Long Island Dental Excellence at (516) 766-0122 for a trusted Lynbrook sleep apnea dentist. Sleep Apnea Lynbrook - Dr. Michael Rechter offers reliable sleep apnea dentistry treatments for patients with sleep disorders.